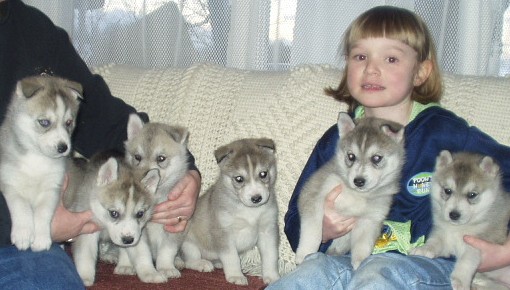 Welcome To Our Home Page
Maple Lane Siberians is a small conformation kennel located in Union City, PA. We maintain a small number of Siberians and breed selectively - only one or two litters a year. Our dogs participate in conformation showing and receive OFA hip ratings and CERF eye certificates at the appropriate ages.



We are the breeders of Maple Lane's Call of the Wild, "Echo". Look for her in a show ring near you this winter!



Enjoy Your Visit!
Take a look around our site. We've included valuable information for anyone considering a Siberian for an addition to their family, as well as links to other sites of related importance. If you have any questions, please feel free to contact us!
Puppies Have Arrived!
6 females & 2 males
Inquiries Welcome!
Click on the Picture Below to Visit www.SiberianHuskyPups.com